Farm Grid is an agricultural organization with particular interest in improving agriculture in Africa and promoting one health.  With Grid , a Defi yield optimization for African real farm stakeholders,  we empower farmers through blockchain technology.
Farm Grid is also into livestock and crop production. Some of the livestock include sheep and goats, cattle, fish, chicken, turkey, ducks, etc. The crops include rice, maize, cassava and cash crops like oil palm.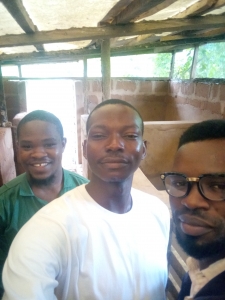 The misuse of drugs and antibiotics in farm animal production constitute to doubt about the safety of livestock products.
This abuse is commonly found among rural farmers who have little or no knowledge of the adverse effects of antibiotic residue in meat or egg
Though there is a widespread campaign against the use of antibiotics in livestock production but this is not sufficient as no one wants to lose their flock to common diseases that could be prevented or treated with some available antibiotics
What farmers need is an alternative means of securing their flock and at the same time safe for public consumption. And that's where we come in.
We have plans to mentor farmers in the direction of organic livestock production. So that together we can achieve an era where people can trust what they eat.
We are presently studying different plant remedies to various livestock diseases.
Our team is dedicated and professional in their approach
With good experience in the field of farm animal production and health
This singular project can help to save many lives and reduce high cost of production often encountered by many farmers